OR -Multiple Component Intervention Program
The OR program was developed by Prof. Tami Katzir, Dr. Orly Lipka, and Dr. Shelley Shaul. Its main goal is to promote foundational literacy, cognition, and emotion skills among first and second graders by integrating these three domains, for the first time, into meaningful learning centering on a range of cyclical activities grounded in a text. The program was designed around important themes in children's lives, such as friendship, independence, change, stability, and diversity.
This year, the OR was expanded in two meaningful ways. First, we developed a Tier 3 package targeting the most struggling readers. The development of this package was led by Dr. Shelley Shaul. Second, for the first time the OR program was used not only as part of our MA training program. The OR was implemented in 27 schools (415 children) in Beer Sheva as part of the first large scale national response-to-intervention program for second grade children.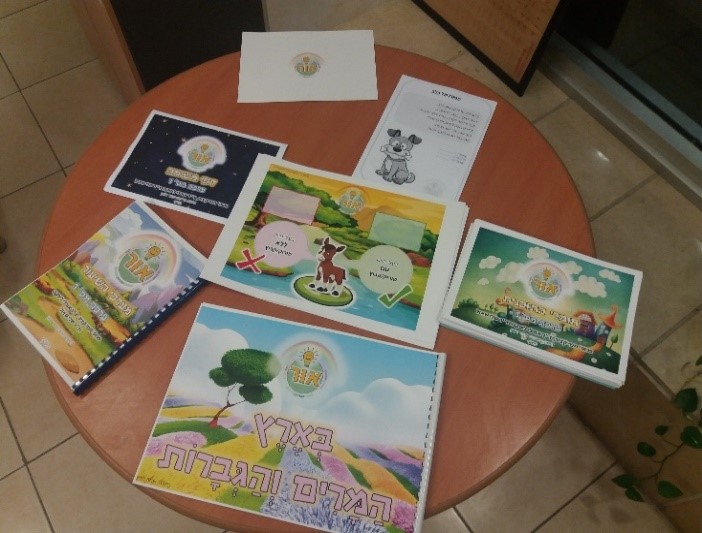 OR Program first kit
In order to disseminate the program, we trained 97 first and second grade teachers (42 first grade and 55 second grade teachers). We created short instructional videos as well as streamlining all educational materials into a high-end pedagogical kit.
OR training
In the north, as part of our MA program 565 children were screened and 65 received the program (after a comprehensive assessment of their literacy, cognitive, and emotional abilities). In the south, 2300 children were screened and 415 received the program (240 of them were assessed comprehensively before the program began). A control group of 190 students also underwent the comprehensive assessment without receiving the program afterwards. We also studied both qualitatively and quantitively the change in teachers' knowledge and attitudes following the training. Dr Orly Lipka led the teacher training study and found that teachers who participated in the OR training showed significant gains compared to controls in knowledge, motivation, and less burnout and wear over the year. We also trained literacy coaches who visited the schools and provided the teachers with hands-on feedback during the year.
As two teachers wrote: "In my opinion, every teacher who teaches first and second grade should participate in the training for the OR program. It enriched and opened us to another 'world' in teaching reading fluency and reading     comprehension".
 "The children eagerly anticipated the OR lessons. They came to class happily, showed interest, participated, read, and worked according to their level and ability. The classes were given in an experiential, challenging, and interesting way. They removed barriers that existed among some of the students and contributed to their motivation to pursue learning."
During the coronavirus we developed online activities provided to support distant learning by the children. Finally, we conducted an online survey to learn about the challenges of teaching at-risk children during this time. The report was very useful to the Ministry of Education.
This is a novel model in Israel and around the world. Based on work supported by the Edmond J. Safra Center over the past years, with a matching grant from the Ministry of Education, we are affecting thousands of lives! Next year, we plan to continue working with the third grade teachers in Beer Sheva and supporting them as they continue to teach the children who participated in our study this year.
This is the largest intervention study run in the country to date for emergent and struggling readers.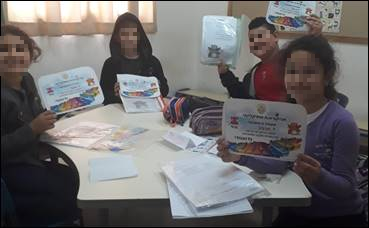 Children participating in the OR program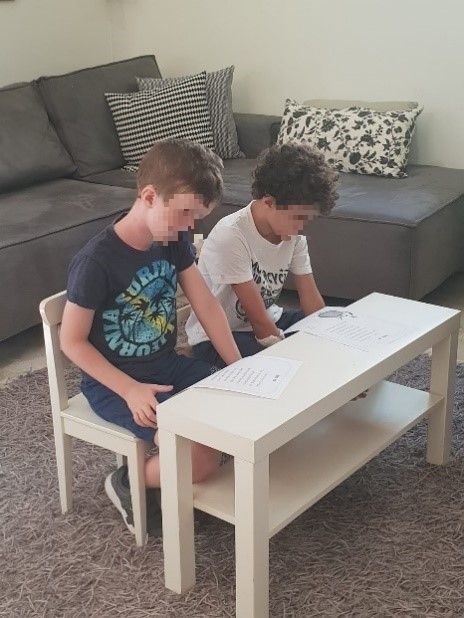 Findings – Teachers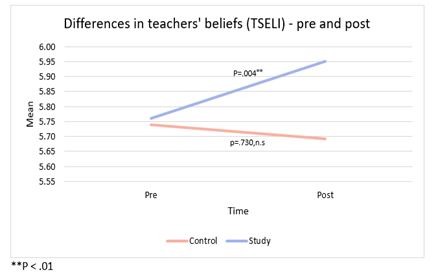 Findings – Children
In addition to the wide implantation of the OR program in schools, we have continued to develop and upgrade the program which was developed to strengthen kindergarten children before entering school. To date, we have 25 40-minute lessons for kindergarten children, which support early literacy and numeracy skills as well as the cognitive and emotional aspects. Furthermore, we are developing educational materials which will be part of a high-end pedagogical kit for kindergarten teachers. We are hoping to start kindergarten teacher training next year and to run it in several kindergartens.