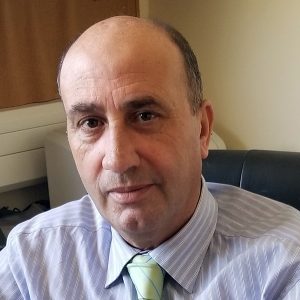 akhateb@edu.haifa.ac.il
04-8288600
Director of the Edmond J. Safra Brain Research Center For the Study of Learning Disabilities
Head of Laboratory: The Laboratory for Neurocognitive Research;
Research Interests
Neuropsychological Aspects of Learning
Clinical Neuropsychology of Visual Impairments
Educational Background
1988   B.A., Licence in Psychology, Faculty of Psychology and Education   
             Science, University of Geneva, Switzerland
1990   M.A., Specialization in Psychology, Faculty of Psychology and Education Sciences, University of Geneva, Switzerland
1998   Ph.D. in Experimental and Applied Psychobiology, University of Geneva, Switzerland
Recent publications
Smith, Y., Walters, J. & Prior, A. (2018). Target accessibility contributes to asymmetric priming in translation and cross-language semantic priming in unbalanced bilinguals. Bilingualism: Language and Cognition. doi:10.1017/S1366728917000645
Shahar-Yames, D. & Prior, A. (in press). The challenge and the opportunity of lexical inferencing in language minority students. Reading and Writing, https://doi.org/10.1007/s11145-018-9830-0
Shahar-Yames, D., Eviatar, A. & Prior, A. (2018). The separability of lexical and morphological knowledge: Evidence from Russian-Hebrew language minority children: The role of vocabulary. Frontiers in Psychology. doi:  3389/fpsyg.2018.00163
Mor, B. & Prior, A. Frequency Effects in L2 Reading: An Individual Differences Approach. Submitted to Second Language Research
Zeltsman-Kulick, R., Katzir, T. & Prior, A. (under review) Adolescent word reading in English as a foreign language. Journal of Research in Reading.
Schwieter, J. & Prior, A. (under review). Translation Ambiguity. Chapter in R. Heredia & A. Cieślicka (Eds.), Bilingual lexical ambiguity resolution. New York, NY: Cambridge University Press.