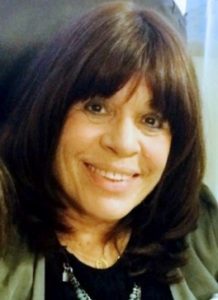 04-8249272
Head of Laboratory: Clinical laboratory
Personal Website: https://michal-shany.edu.haifa.ac.il/
Research Interests
Educational Background
Recent publications
Research Interests
I received my Ph.D. from the Department of Special Education and Adaptive Instruction at the Ontario Institute for Studies in Education, The University of Toronto, Canada. I joined the Department of Learning Disabilities at the University of Haifa in 1998 and was one of the establishing members of the Edmond J. Safra Research Center for the Study of Learning Disabilities. I am a specialist track lecturer and have been an Associate Professor since 2012. During my time at Haifa, I have: established (in 1998) the Department of Learning Disabilities clinical program, which I have led continually since; established (in 2003) Kehila, the Faculty of Education Clinic for Diagnosis of Children and Adolescents, which I also continue to lead; served as the Academic Director of Yahel, the University of Haifa Clinics for Diagnosis and Research in Learning Disabilities since 2008.
Research Interests:
Profiles of Hebrew-speaking individuals with reading disabilities. My research indicates the existence of subgroups of individuals with reading disabilities, based on a disassociation between the rate and the accuracy of reading and a corresponding differentiation of language and cognitive mechanisms.
Emotional characteristics of readers with difficulties and their parents and teachers, with a particular emphasis on the negative contribution of rumination about RD to academic achievement and on changes in such relationships throughout periods of intervention.
Development of assessment tools. I have been working extensively on the development of assessment tools for both Hebrew- and Arabic-speaking populations.
Teacher training: I led the nation-wide implementation of the "Haifa-Safra Model," which was developed to train teachers in the process of identifying and providing interventions for students with learning difficulties.
Educational Background
Recent publications